Take control of your lost property
Manage your organisation's lost and found items online, with our cloud software.
Try ReclaimHub Now...

We'll help you be the master of your lost property!
Simple but powerful software for your company to record and track items you've found, and items that are reported as lost. Our industry leading cloud-based software will help you return lost items with their owners with ease.
Log & Track Items
Add items reported as lost, and items you've found, quickly and easily in your control panel, and place our lost item report widget on your website's lost property page.
Match & Return
Our clever matching system will automatically find matching lost and found items, allowing you to quickly return the item to it's owner.
Donate, Recycle, or Dispose
Once you've held an item for longer than your chosen period, our disposal report will let you know which items can be donated, recycled, or disposed.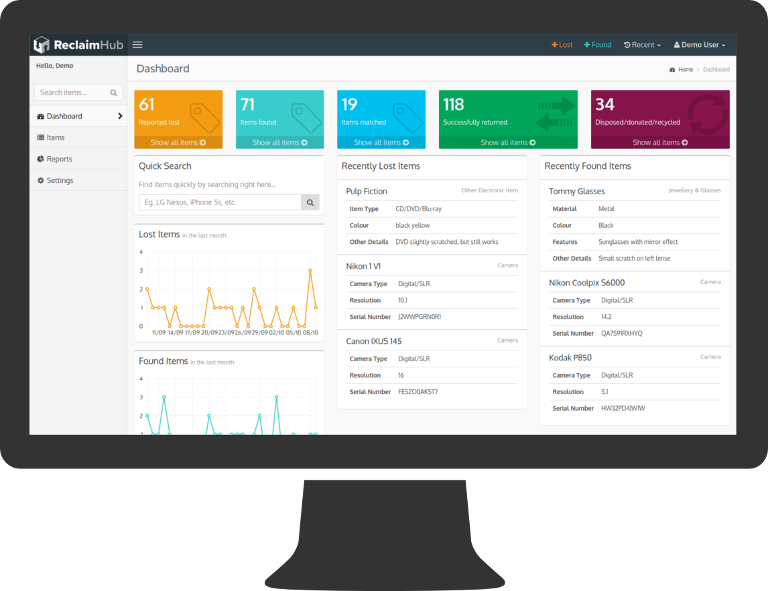 ReclaimHub is simply better
Why do you need ReclaimHub? Managing lost property using spreadsheets, notebooks, boxes in a cupboards, simply doesn't cut the mustard!
Choose the simple, modern, and efficient approach to managing your lost property. We'll help you reduce administration time, and help you reunite that lost mobile phone with it's owner.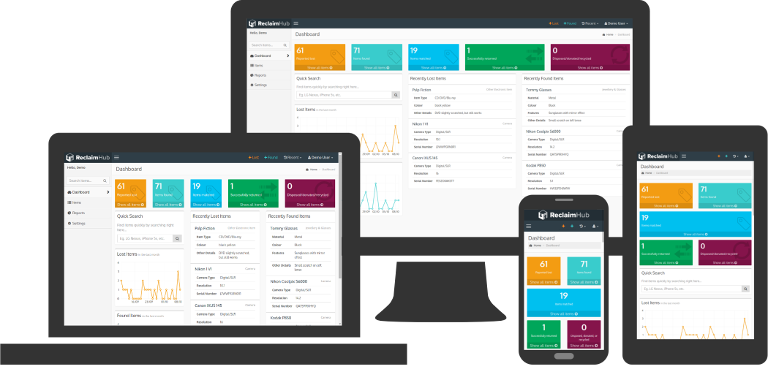 Works across all devices
Whether you use a desktop, laptop, tablet, or mobile device, ReclaimHub works perfectly. We've designed your control panel to work on any device and in any browser.
No matter what devices used in your company, you can be sure that we've got you covered. Maybe you use a tablet or mobile device whilst moving between sites, or switch between computers throughout the day, you'll experience the same great software without compromise.
Packed full of Features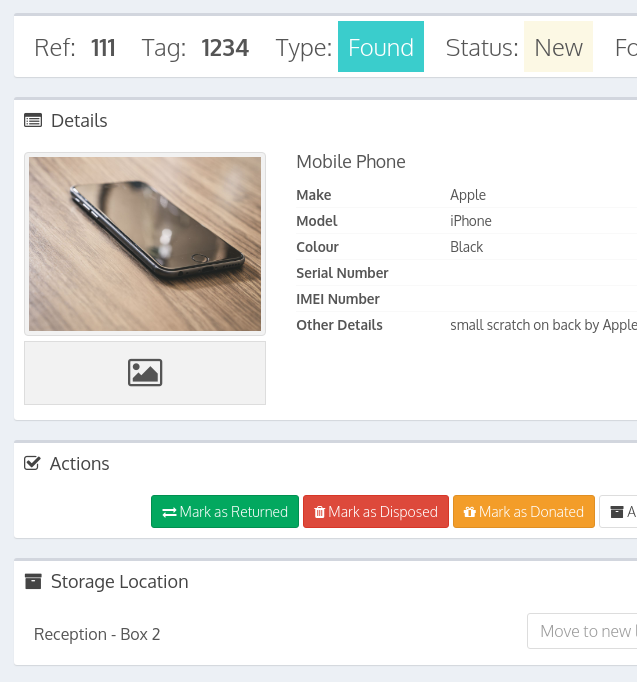 Image Upload
Upload photos of lost & found items to help return items to their owners as soon as possible.
Spend less time searching for an item and finding specific details, with item images right where you need them.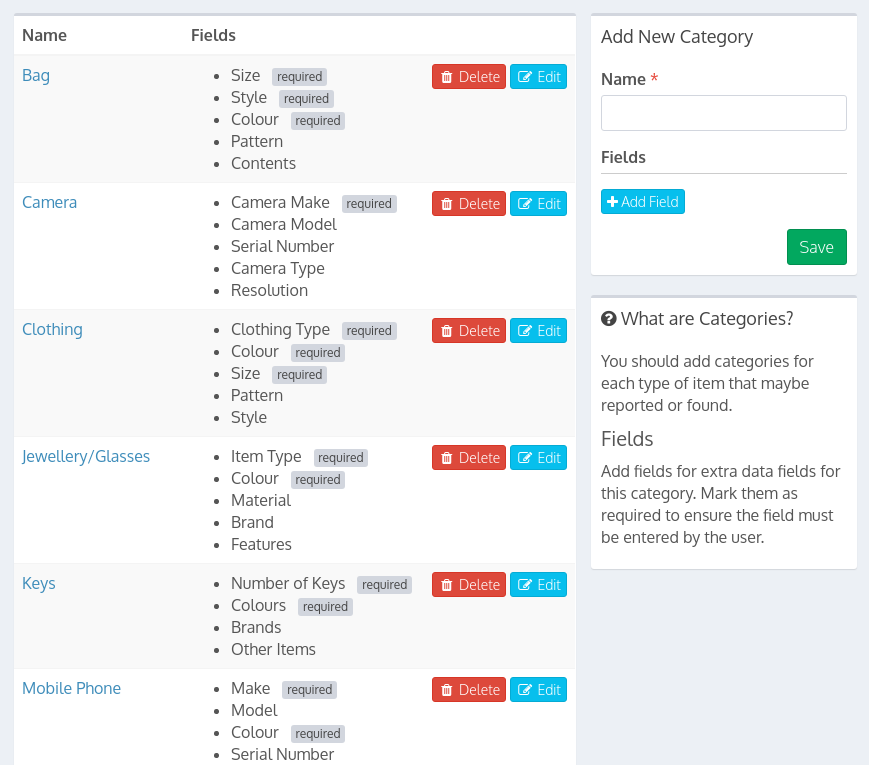 Custom Categories
Whether you run a small shop, music festival, or international airport, you can choose the right categories for all types of items that maybe lost or found at your venue.
We've curated a list of many commonly lost & found item types, to get you started.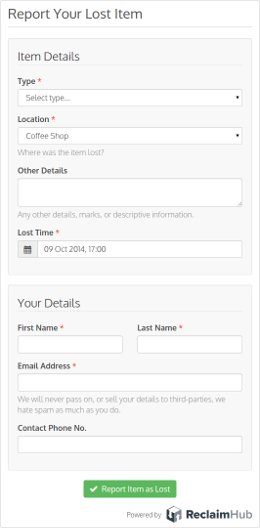 Self-Service Widget
By placing our widget on your website, your customers can simply and easily report their items to you, reducing time spent by your staff on the phone, email, or face to face.
But should your customer still contact you directly, you can simply add a new lost item through your control panel.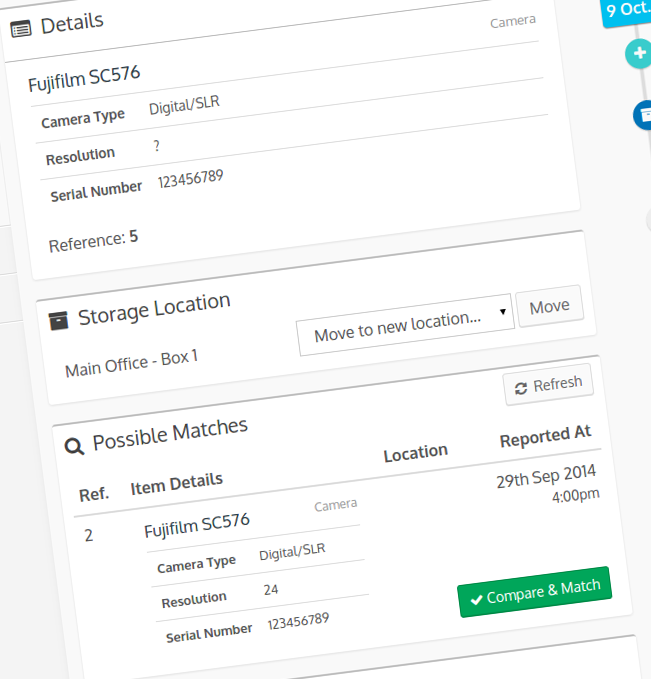 Quick Returns
The quicker an item is returned to it's owner means less time and stress for all. We make it easy for you to match items with their owners, and notify them you've found their precious lost item.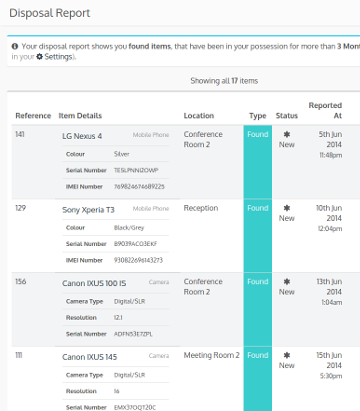 Powerful Reporting
Produce quick reports across all your lost and found data. Discover which locations or events produce the most lost items. Find out which items are due to be disposed, or find out the percentage of items returned to their owners.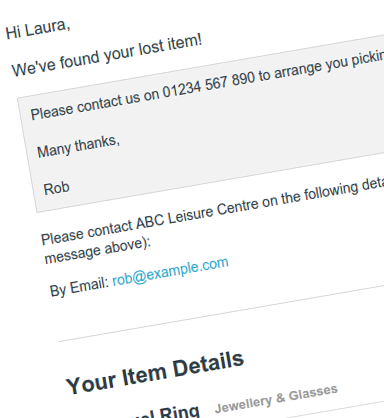 Instant Notifications
We save you the digging around looking for a newly reported lost item. If you've already found it, we'll match the items so all you have to do is confirm the match, and the owner will be notified to collect their lost item.
Take control of your lost property today!